Tramonto Screens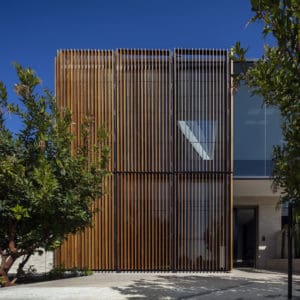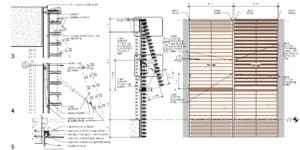 ABSTRACT + CHALLENGE
Creating a sun-shading structure to cover the 30ft. Tall windows found on the south-west entrance to the Tramonto Residence that still allows for the ability to utilize the windows for the expansive view and accessible for cleaning and maintenance.
APPROACH + PLACEMENT
Making up the outer shell of the entry façade, the screen system was devised to be implemented in various locations around the home with the orientation of the slats dependent upon the sun-shading needs. The entry façade portion features vertical slats that accentuate the height of the front structure while keeping the heat-gain to a minimum.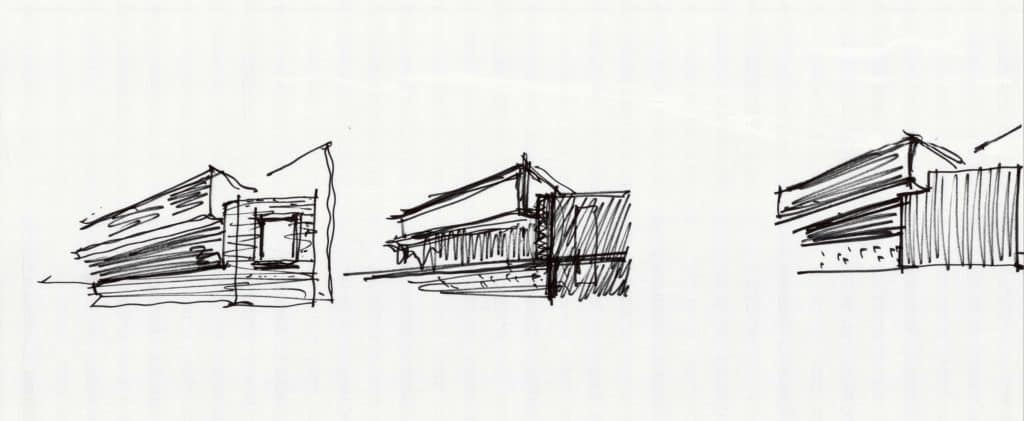 PROCESS + ASSEMBLY
On-site prototypes were mocked up during the design process to assess their performance and optimize adjustments. The final structures were fabricated off-site, the surround assemblies are constructed from welded steel with sections of vertical angled ipe wooden slats.
RESULTS + FINDINGS
A variety of simple shading strategies are employed including large covered overhangs, an exterior trellis, and slatted ipe wood screens all designed to mitigate sun load by shading the abundant southern sun. The two-story tall vertical louvered system at the main entry can be dramatically opened accentuating the unobstructed view beyond and creating a dynamically expressive moment at a prominent corner of the residence.