Tramonto Oculus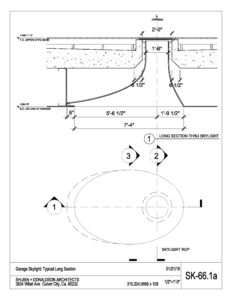 ABSTRACT + CHALLENGE
Placed deep against the hillside on the innermost portion of the home, the Tramonto Residence's motor court didn't have any access to natural light. In order to mitigate this need there was a desire to introduce a natural light element with the goal to create a more connected environment to the rest of the home.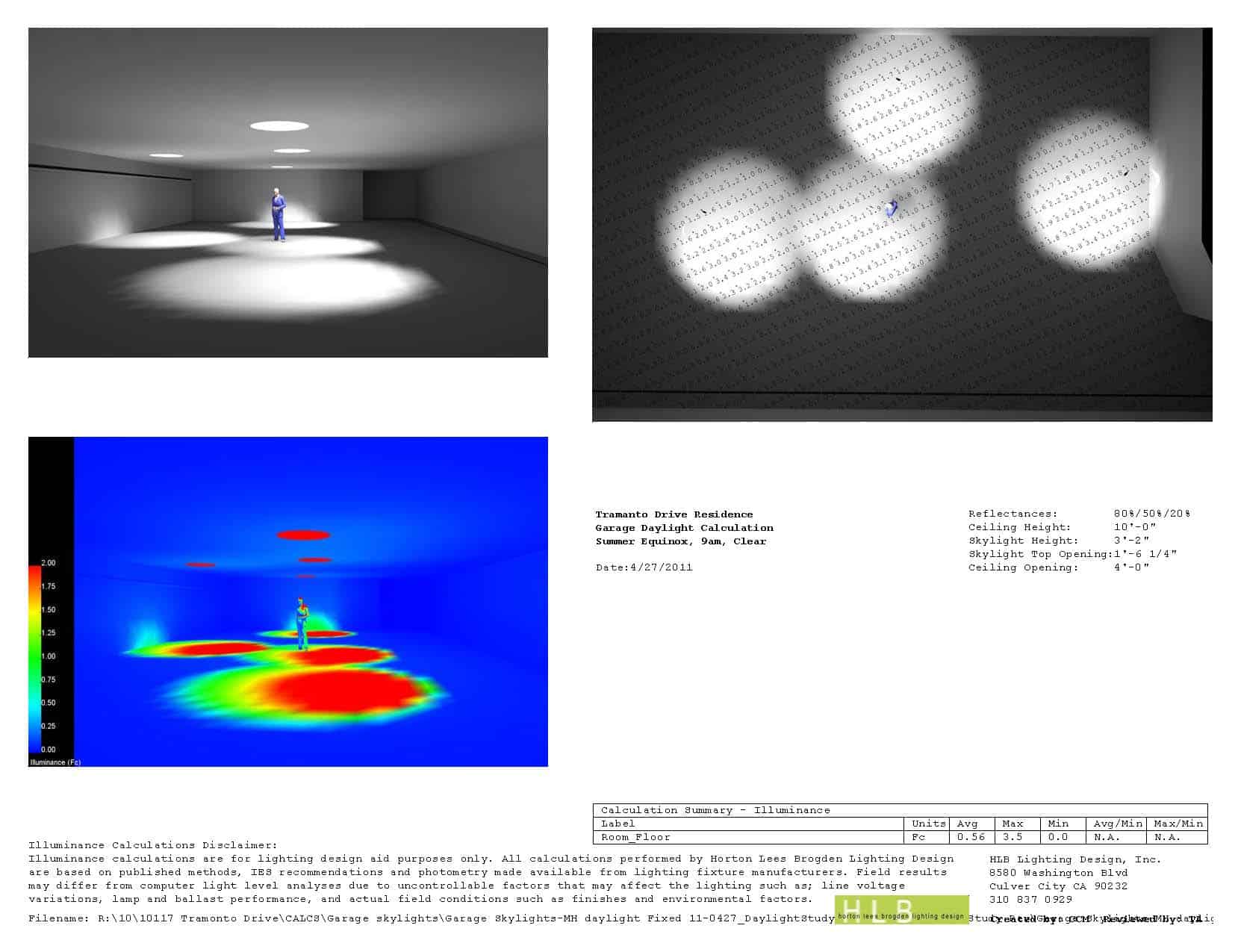 APPROACH + PLACEMENT
When planning the placement of the motor court in relationship to the other elements of the home, there was an opportunity to create a point of connection to the second–story courtyard above. Through the employment of skylights, the motor court gains accessibility to natural light while also allowing for up lighting to the outdoor courtyard above. As a result of this concept, the skylights needed to exist beyond the offerings available on the market, leading us to originate a custom solution.
PROCESS + ASSEMBLY
The completely original skylight system was developed through the process of prototyping both the form, to accompany the design details of the home, and the mechanism to articulate light in three formats: creating natural light below to the motor court, up lighting at night to the courtyard above, and down-lighting at night to the motor court.
RESULTS + FINDINGS
The skylight system's design utilizes a single light source to function as both a downlight for the motor court and up lighting for the outdoor courtyard above. The final shape of the system allows for a natural diffusion of the light, emulating natural sunlight in the evening to keep a consistent warm atmosphere in contrast to when the skylight has natural sunlight permeating.