Murad Screen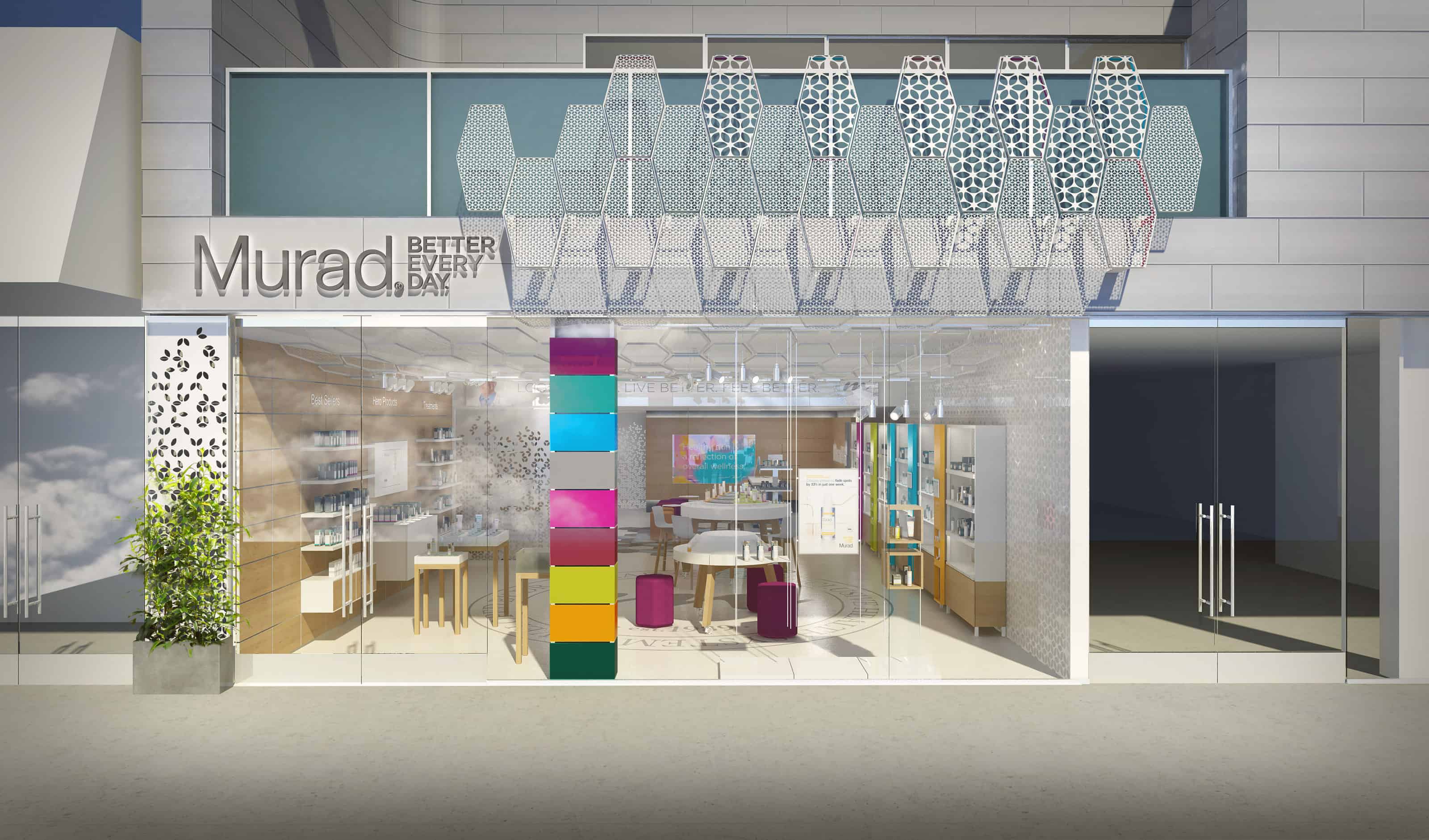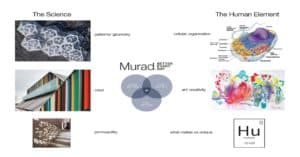 ABSTRACT + CHALLENGE
Murad is an award-winning skincare brand that offers a uniquely comprehensive approach to beauty and wellness, integrating topical care, internal care, and emotional care into every day life. The design brief for the Murad corporate headquarters underscored the importance of visually reflecting the Murad brand DNA, not only through the materiality, but also the construction process. At the heart of the brand is a 3-faceted Inclusive Health philosophy: "Look Better, Live Better, Feel Better".
APPROACH + PLACEMENT
The physical layout of the 41,500 square foot space was informed by a design approach that emulates nature's time-tested patterns and strategies called "biomimicry". Metaphors for cellular organization were deployed, starting with the company being understood as the body / "host organism". The "organs" were represented as various zones and departments, organized according to the most desirable adjacency, the "tissue" was represented as a walking track; the "cell" is represented through workstations that are color-coded according to the brand's products, with common areas as the "nucleus". Meeting nodes give the brand's Inclusive Health philosophy a physical and architectonic quality.
There was a task that resulted in creating a visual element that served as both a visual connective tissue and a performative sound element.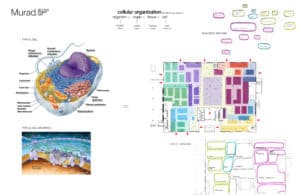 PROCESS + ASSEMBLY
The solution to the task was the creation of a bespoke panel system that was in suspension from the ceiling. The system needed to have the ability to fluctuate dependent upon application, location, and usage. These needs resulted in components that were height, pitch, and angle adjustable and had varied panels to choose from based on position within the space.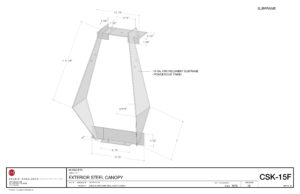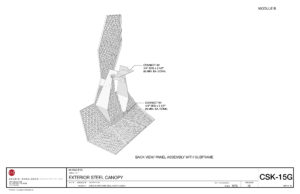 RESULTS + FINDINGS
The final assemblies of the system were utilized within the company's reception area, extended into the main office space, and had a variation applied in their retail location. The system architecture allows for varied ceiling heights, mechanical support systems and external facade applications.