Graphic Facade Study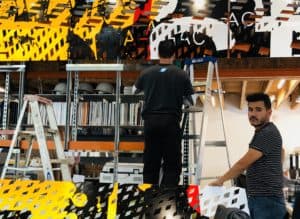 ABSTRACT + CHALLENGE
This project proposes a facade typology that leverages the sublime scale of the supergraphic through a lightweight performative screen wall.
There is a long history of perforated screens in architecture as a means of controlling the flow of light and air, and an even longer history of muralism in architecture. Murals are often relegated to the unused opaque facades of existing structures, facing into a parking lot and viewed only from the oblique.
We intend to integrate the mural into the skin of the structure, providing opportunity for reflections of color and variation in porosity to influence the use of the space within. The serendipity of the digital process lends an element of improvisational affect seldom experienced at an immediate architectural scale.

APPROACH + PLACEMENT
The image is intended to be graphic but not pictographic. The prototypical mural surface is a blank canvas. This composition is directly connected to the medium itself, distorted by the undulation of the screen and fragmented by the varied amount of angled openings.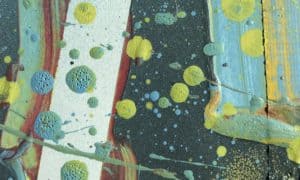 Typographic and painterly forces collide in a confluence of figure/ground that can be read from various distances, its legibility morphing in and out of focus as one moves closer and further away.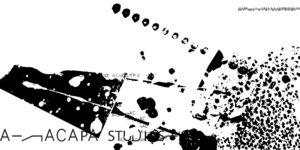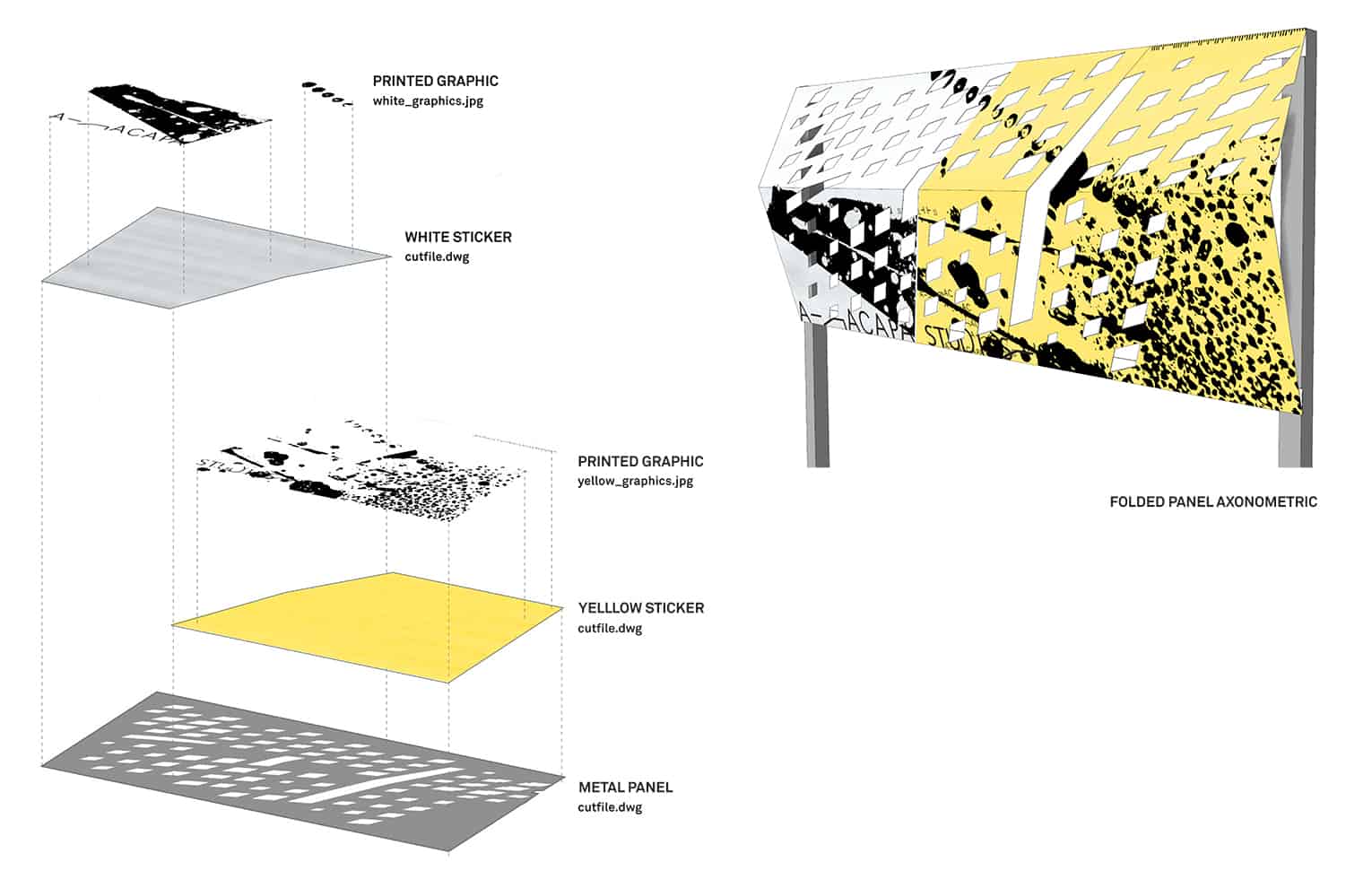 PROCESS + ASSEMBLY
Architecture lacks the temporary nature of graphic design and visual art. However, the increased reading of architecture as image has brought architecture's reception much closer to this realm.
To a modern audience hyper-comfortable with a constant saturation of color and pattern, the question becomes "Why are all the buildings so grey?"
RESULT + FINDINGS